I VÅRT MINNE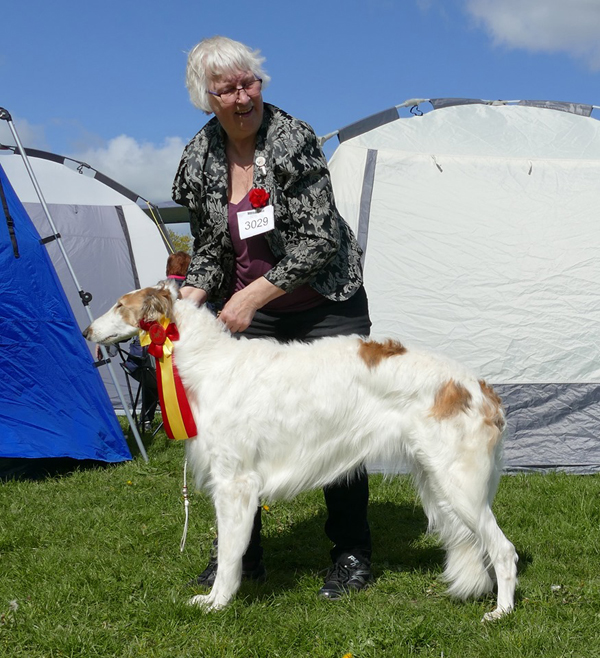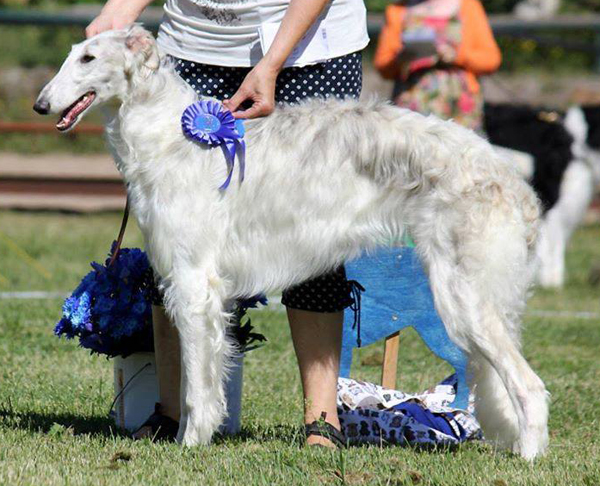 DK U(V)CH, SE U(V)CH
Angelhaken Batman

Miniature Smooth-haired
2013-11-07 - 2021
(Wheel's Whirligig - Angelhaken Enkelkind )
Pedigree
Photos
Eyes Clear 2018-10-08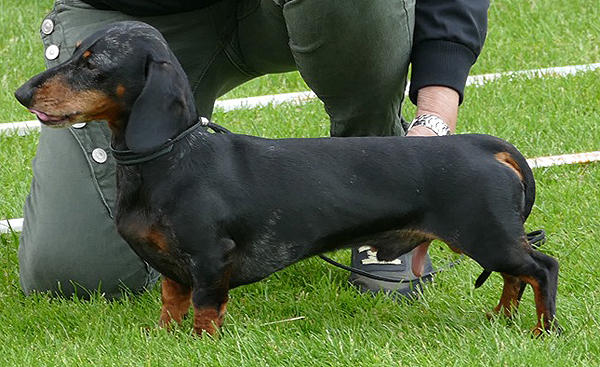 C.I.B. DK UCH, FI UCH, SE U(V)CH, SE VCH
Angelhaken Bianca "BESSI"
Miniature Smooth-haired
Born: 2013-11-07
(Wheel's Whirligig x Angelhaken Enkelkind)
Eyes Clear 2016-03-31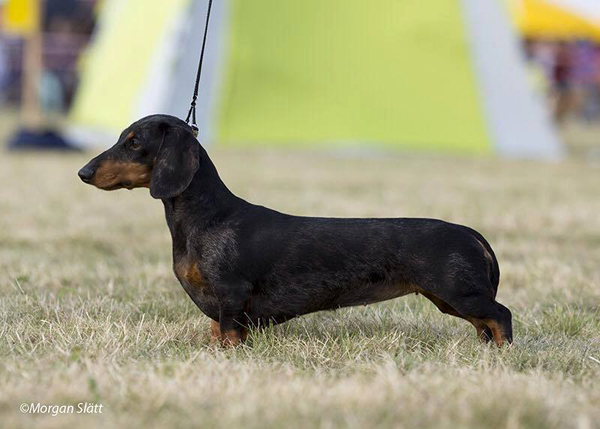 C.I.B. NO UCH, NORD UCH
Arina Mraja "Arina"
2007-12-30
(Ch Phaedra Camus x Amuri-Pajkos Bogi)
Pedigree
Eyes Clear 2018-10-08
Degenerative myelopathy (DM) N/N Clear (Tested)

Mother of Marelden's Å, Marelden's Ö and Marelden's B2
litter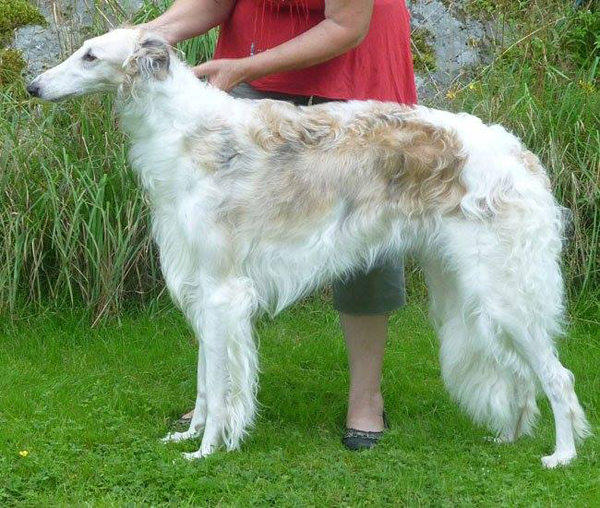 C.I.B. DK UCH, FI UCH, NO UCH, SE UCH
Marelden's Bosjack Berendey "Bosjack"
Born: 2014-09-22
(C.I.B. NO UCH, NORD UCH Marelden's Zchurgai Zchalost - C.I.B. NO UCH, NORD UCH Arina Mraja)
Pedigree


Degenerative myelopathy (DM) N/N Clear (By parents)
Father of Lynx Christmas litter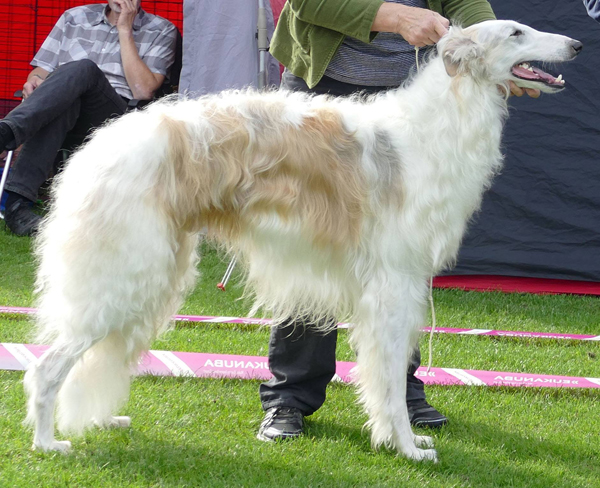 Kuningatarkaupungin Muscot
Miniature Smooth-haired
2010-04-05
(Truffle Blackberry And Coffee x Kuningatarkaupungin Russian Beauty)
Pedigree
Import from Finland
Eyes Clear 2016-03-31
Eyes Clear 2013-05-21
Father of Strada U, Marelden's I, H,G,F, Yourchoice F, Warlock's D, Bushwak's T, Färdernegårdens L and Angelhakens B litter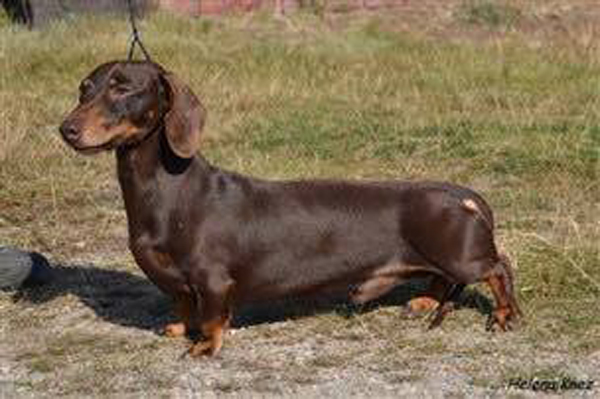 Ruslan Lexowicz Contra Lege
(Solovyev Lichny Podarok dla Contra Lege - Paprika du Grand Fresnoy)
Pedigree
3 Nov 2008
Import from Poland
Father of Mareldens C2 litter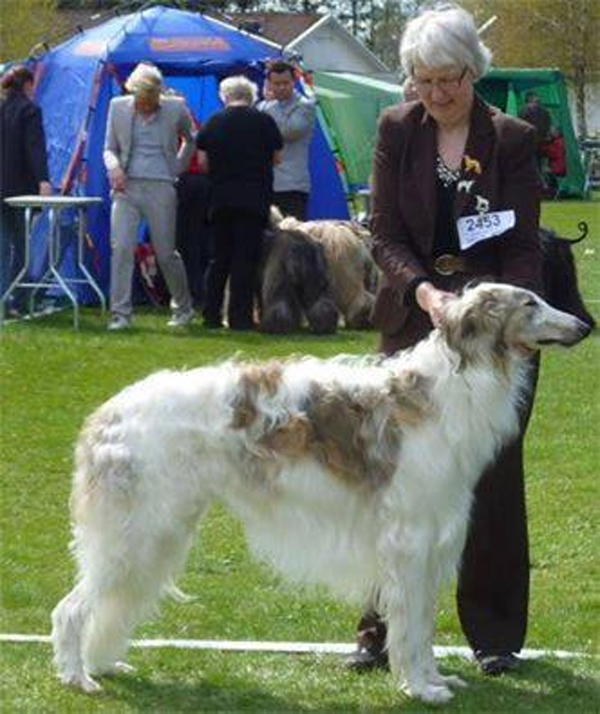 INT CH, NORD CH, NO CH, FIN CH
Marelden,s Zchurgai Zchalost
(Marelden's Rom Russin - Hatsina Harita Bystraja)
Pedigree
22 Jul 2007
Degenerative myelopathy (DM) N/N Clear (Tested)
Father of Marelden's B2 Litter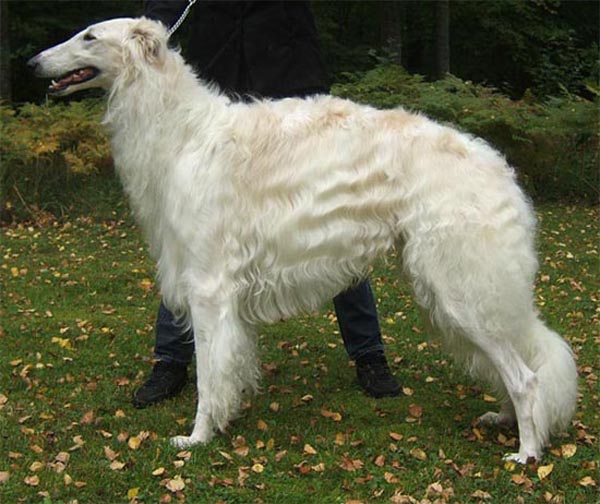 Marelden's Zamantha Zanamera
(Marelden's Rom Russin - Hatsina Harita Bystraja)
Pedigree
22 Jul 2007

Mother of Mareldens Ä and A2 litter



INT CH, SE UCH, DK UCH, NO CH
Goricvet Sudaria Kupidonas
(CH Demjan - CH Jamscik Grigorij Vjuga-Metelica)
Pedigree
18 Jul 2008 - 2015

Import from Lithuania
Degenerative myelopathy (DM) N/N Clear (Tested)
Father of Marelden's Å and Lynx litter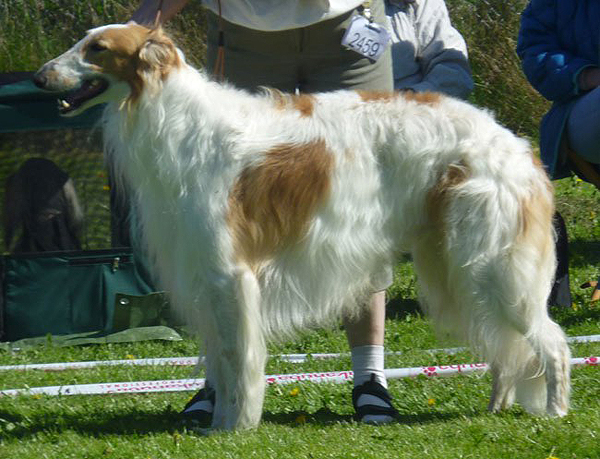 INT CH, NORD CH, SE UCH, FI CH
Marelden's Soraya Sevelina
(Leicro's Russian Zilver Made - Marelden's Pujana Kassaranda)
Pedigree
16 Feb 2002
Degenerative myelopathy (DM)N/N Clear (Tested)
Mother of Marelden's Y litter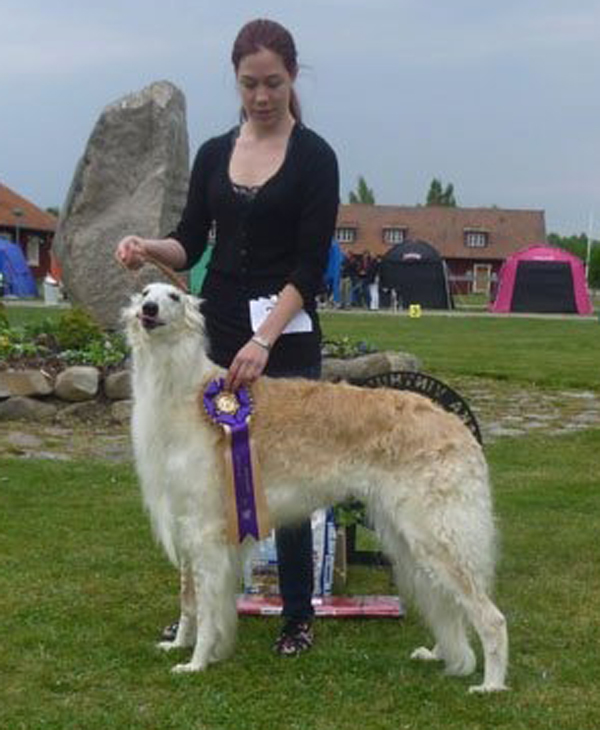 SE UCH
Marelden's Solita Shapelissa
(Leicro's Russian Zilver Made - Marelden's Pujana Kassaranda)
Pedigree
16 Feb 2002
Mother of Charlotte'russe K litter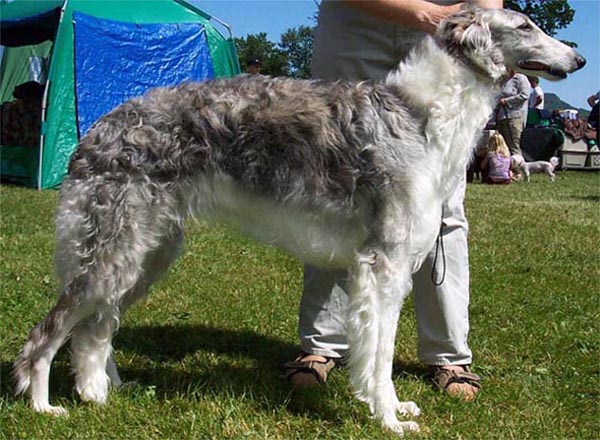 Marelden's Simone Serenada
(Leicro's Russian Zilver Made - Marelden's Pujana Kassaranda)
Pedigree
16 Feb 2002
Mothet of Marelden's V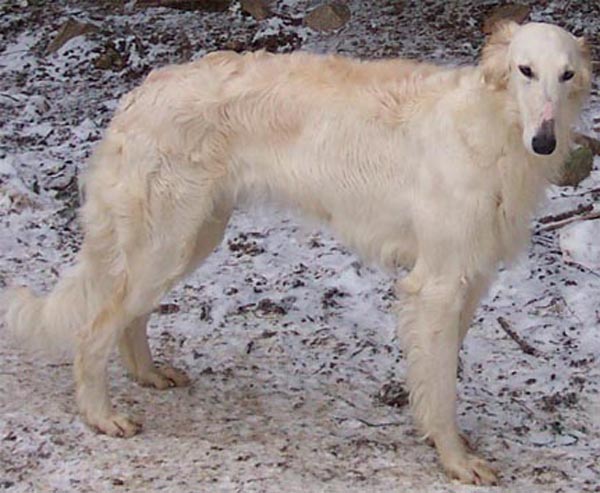 Milyi Iz Doma Karpovoy
(Charodey Cherny - Amagamma Molnija)
Pedigree
17 Jan 2002
Import from Russia
Father of Marelden's V, W, Y, Fjascho S, T, Ztepponova T, Charlotte'russe K litters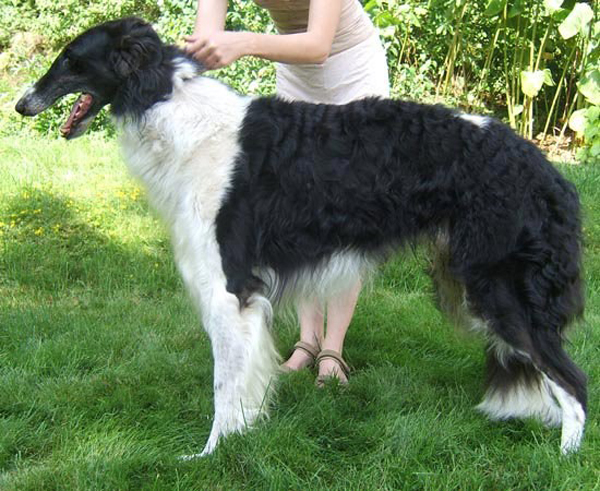 FI CH, SE CH
Marelden's Miroshka Markova
(Margiitan Leopoldlawrenti - Marelden's Himitra Havrina)
Pedigree
10 Jun 1996
Mother of Marelden's R litter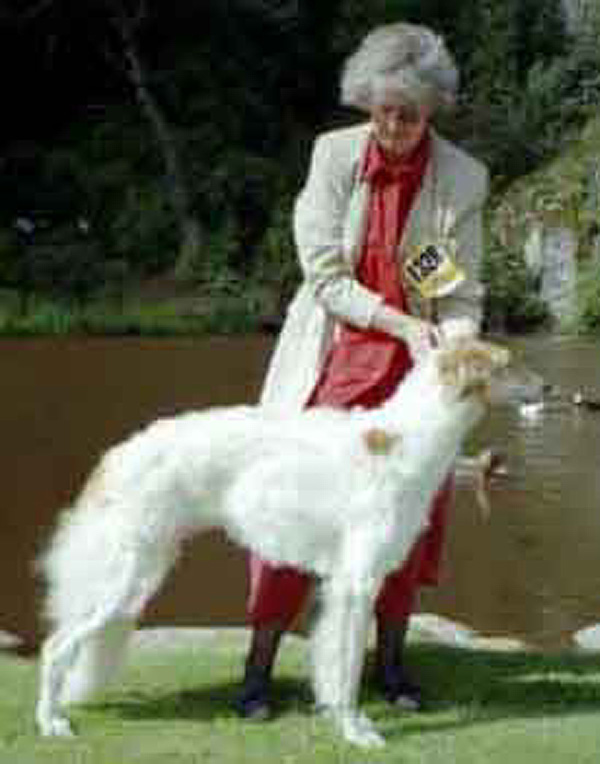 FI CH, SE UCH, EUW-06, FI CH, SE CH, SE V-08
Marelden's Rom Russin
(Leicro's Russian Zilver Made - Marelden's Miroshka Markova)
Pedigree
15 Dec 2000 - 31 Oct 2011
Father of Marelden's Z litter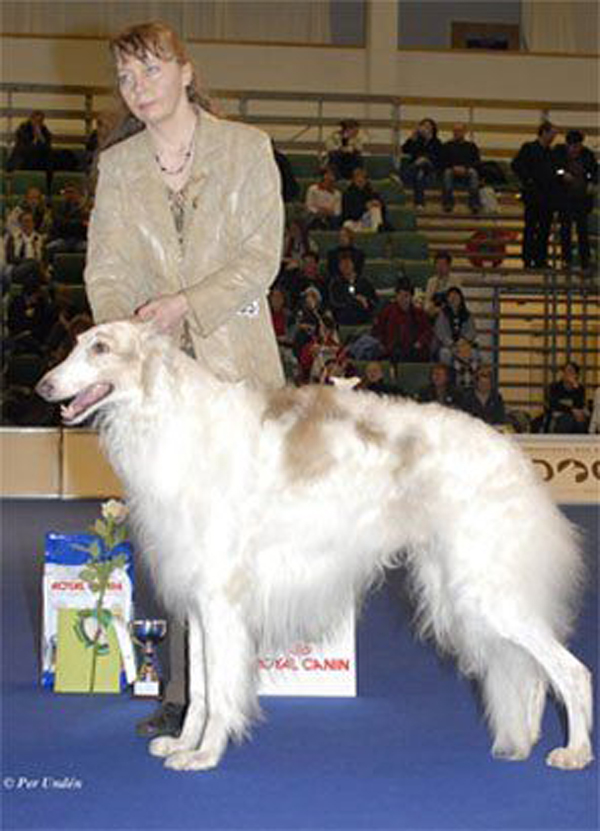 Hatsina Harita Bystraja
(Mirazh iz Volnogo Vetra - Znatna)
Pedigree
30 Aug 2003
Import from Finland
Mother of Marelden's X, Marelden's Z and a litter Sired by Marelden's Urballa Urban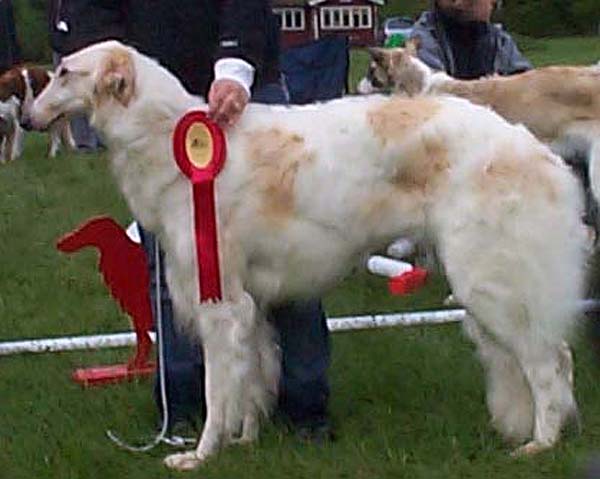 FI CH, SE UCH, NO CH
Leicro's Russian Zhadja
(Leicro's Russian Zigeneur Zima - Leicro's Russian Zchimmla)
Pedigree
17 Nov 1998
Mother of Mareldens W samt Charlotte'russe J litter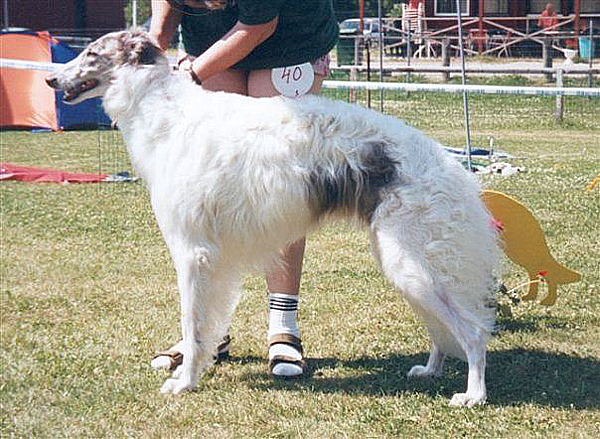 C.I.B., FI CH, NO CH, SE CH
Leicro's Russian Zilver Made
(Leicro's Russian Zigeneur Zima - Leicro's Russian Zchimmla)
Pedigree
17 Nov 1998
Father of Marelden's M, Marelden's R, Marelden's S and Team Frejas litter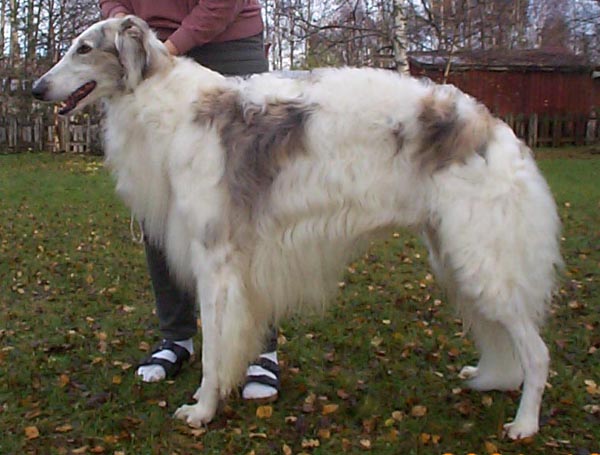 Marelden's Nina Natalia
(Tomilino Bujan - Marelden's Fetinja Fedorovna)
Pedigree
16 Jun 1997
Mother of Marelden's Q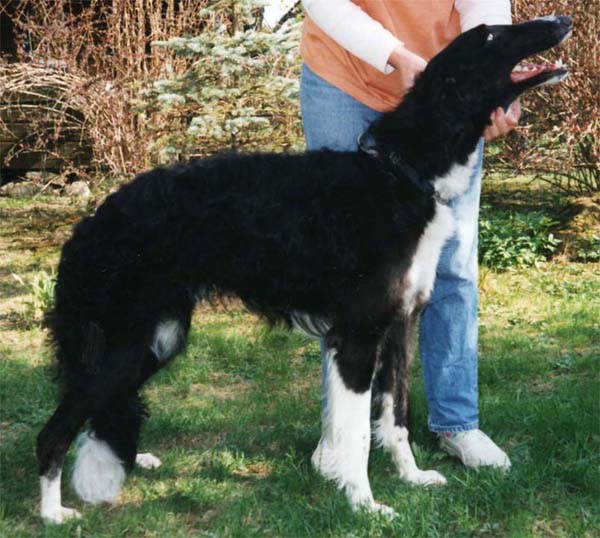 Marelden's Nikolay Spasiba
(Tomilino Bujan - Marelden's Fetinja Fedorovna)
Pedigree
16 Jun 1997
Father of Mareldens P litter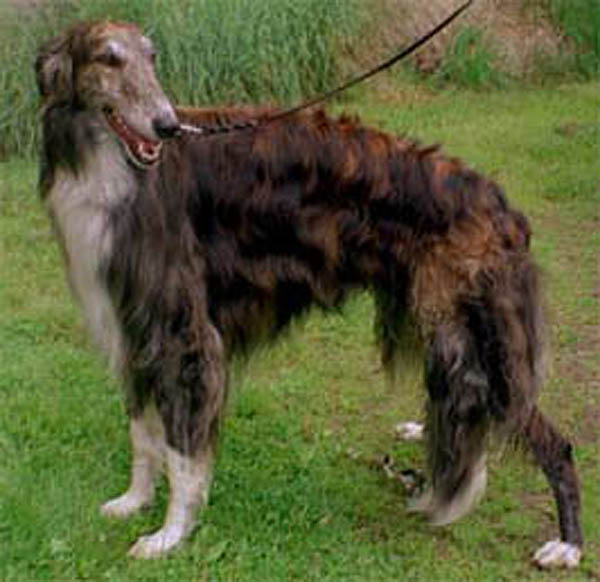 Marelden's Iljes Iståtjnik
(Olagus Eljaschmir - Angelhaken Eka-Tyttö)
Pedigree
17 Aug 1992
Father of Marelden's L litter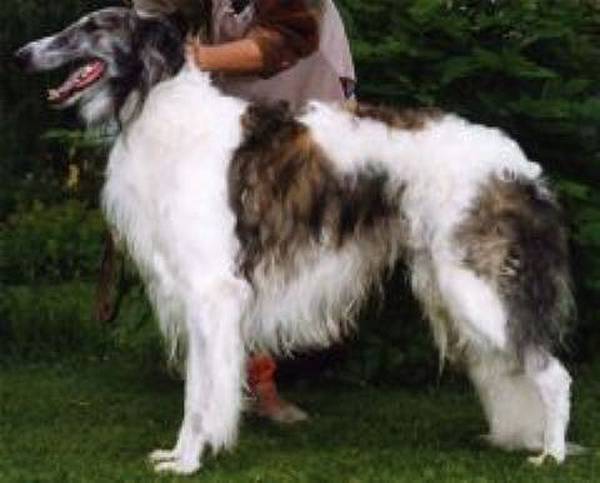 Marelden's Fetinja Fedorovna
(Angelhaken Eros - Olagus Aljosjinka)
Pedigree
29 Aug 1990
Mother of Marelden's J, Mareldens L, Mareldens N litter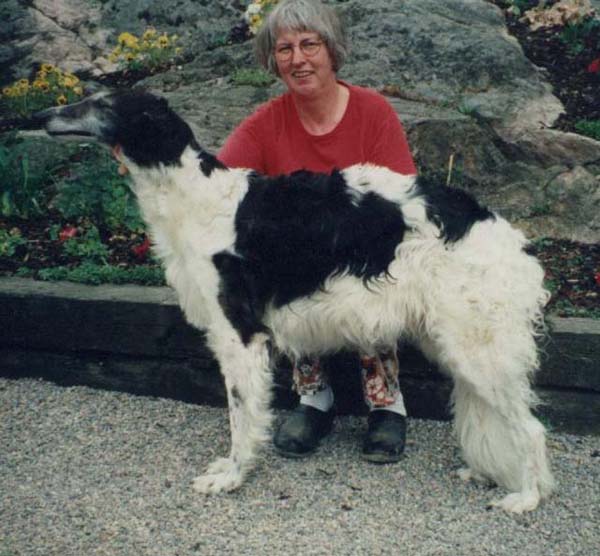 Tomilino Bujan
(Geroy 1706/bp - Otrada 1564/bp)
10 May 1989
Import from Russia
Father of Mareldens N litter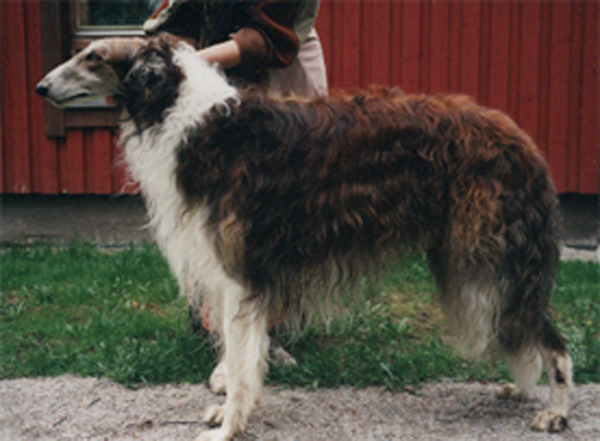 Olagus Aljosjinka
(Krasivyj-Zorba - Shamaanin Majana)
Pedigree
22 Feb 1986
Mother of Olagus F, Marelden's F and Olagus I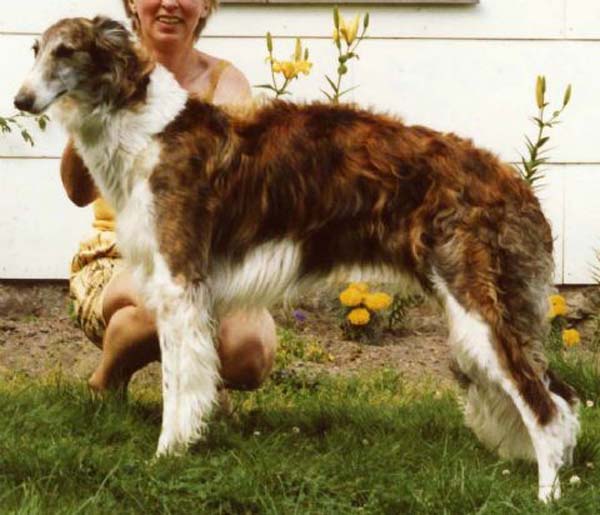 Angelhaken Eka-Tyttö
(Margiitan Boris - Burjan Bielaja Berjosa)
Pedigree
11 Jan 1986
Import from Finland
Mother of Marelden's I and Marelden's G litter